Supports high speed rewinding under ultra-fine / low tension condition.
Single or twin dancer roll is available according to an operational purpose.
May also be used as inspection equipment by installing either a measuring
instrument or another instrument.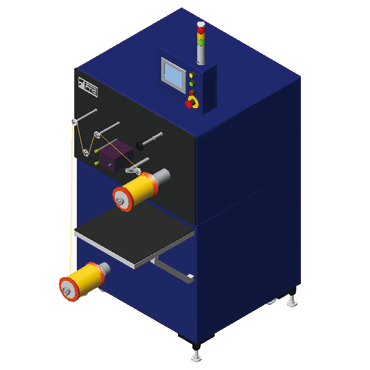 Carrier Machine for Inspection process
Compatible with sudden acceleration/deceleration
and reduces cycle time.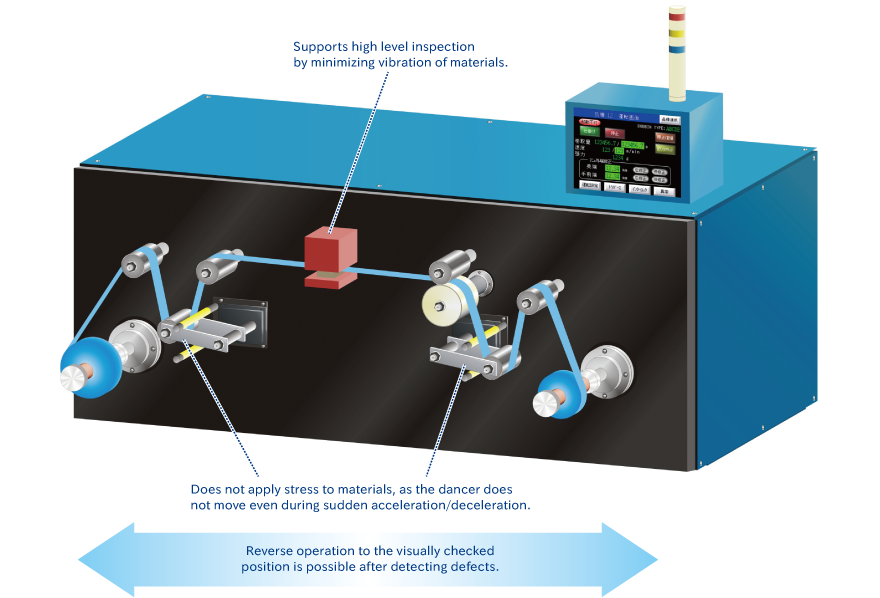 Rewinding Machine for Rectangular wires
Prevents change of material properties caused by rewinding.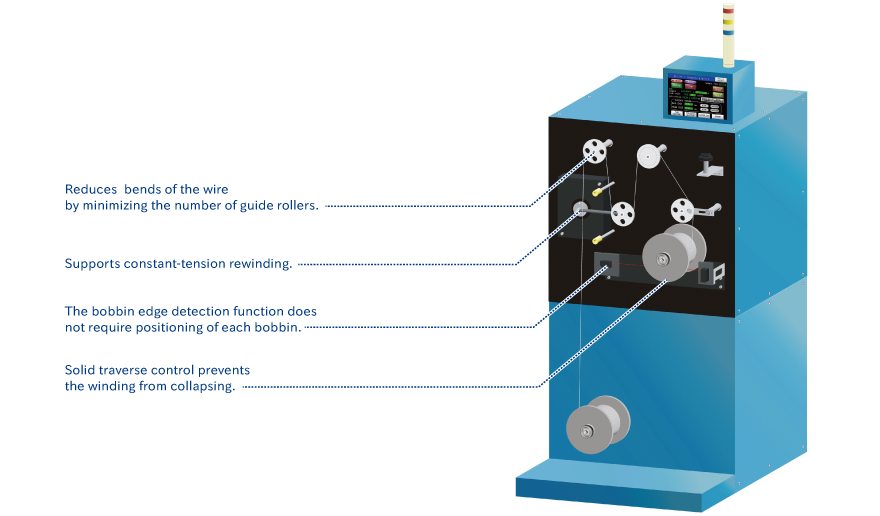 Rewinding Machine for Bonding wire
Provides optimized functions, workability, space, and cost performance.