Loaded with our original special controller. Unparalleled dancer stability has been made available.
An equipped variable-load dancer allows arbitrary tension settings.
Signal transfer between machines (a winding machine, etc.) is not necessary: Available stand-alone operation.
Automatic learning of winding diameters stabilizes the dancer even during intermittent operation or at the time of sudden acceleration/deceleration.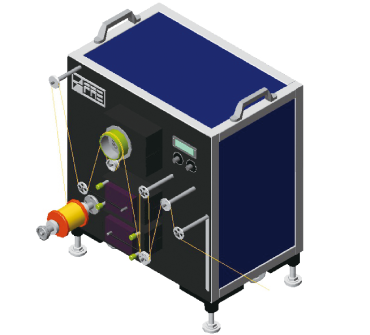 Unwinding Machine for Annealing process
A constant-tension transmission wire reduces the number
of thinner sections or instances of disconnections.

Unwinding Machine for Extrusion Molding process
Constant tension does not cause vibration of materials
but allows the stable formation of a film.

Unwinding Machine for a Drawing machine
Reduces disconnections caused by unwinding.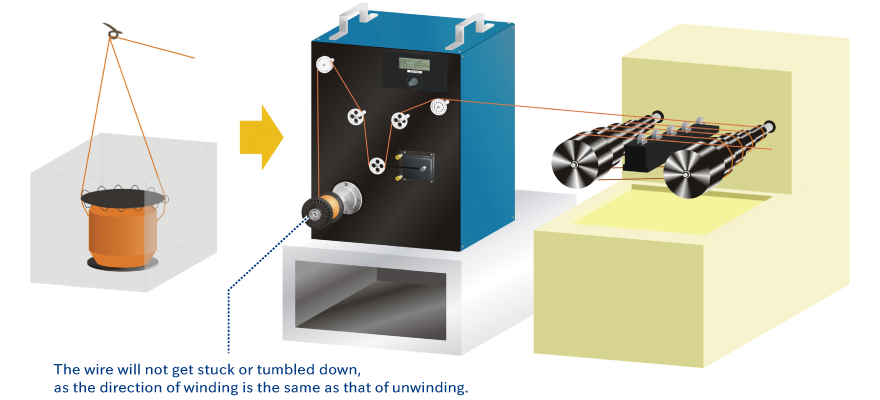 Unwinding Machine for Punching process
Cycle time may be shortened.